Beamspun 1.7 "Pink": 2nd May 2021
Beamspun is a regularish newsletter/mailout about narrative, tech and magic for a better world. Published on a Sunday around the full moon, expect thoughts and links on anything from renewable power to ritual energy.
Pink Moon edition
Local sunrise / publish time: 0431 UTC (-13m)
Solnotes
"...and the sky's the limit."
With these simple words, Jean-Luc Picard wrapped up the final episode of Star Trek: The Next Generation. For followers like me, it was - as with the culmination of any long-arced narrative - a moment of sadness. They ushered in the last ever fadeout, leaving me suddenly free from all the characters and stories which had held our hands for years. At the end of a good tale, it is hard to tell if the fictional world's inhabitants are any more or less important than the spectators, when it comes to the sheer existence of the story's power. The watched and the watcher are bound up in the same illusion.
Staring up at the pale, bright blue sky today, the closing line comes back to me. I gently wonder to myself if the sky has a limit, or where I would stop if I found myself floating up and up. What would the sky be the limit of - some sense of presence and grounding? The oxygen that feeds us and the plants it help grow? Time itself? Does it make sense to end a Star Trek - set largely and deeply away from gravitational globes - with such a paradox as 'the sky', or does it, in fact, make the ultimate fourth-wall nod to the viewer who inherently ties the entire show's premise back down to earth, just by sitting there?
I was thinking about this because whenever I look around these days, stories are the most important and ubiquitous thing I see. Visions of the future, explanations of the present, and forensic archaeology acting to rediscover and reinterpret where we've come from. The technology and the patterns we employ every day - from the apps we install to the hours we go shopping - are woven around us, coccooning us in their default desires. We know them off by heart, to the point that we no longer think about them, and we dream of something different just because we are human. Our routines started out as someone else's dream, once upon a time.
Beamspun is just another of these dreams. There are links here to tech, but it's not about the efficiency of solar panels or a set of protected trees, not really. Most of all, it's a wayfinder, a pebble thrown into the far reaches of wherever.
We forget that we're wrapped up in so many stories already, and we lose track of who the scriptwriters are. We suffer the same fate of any fan of a long-running narrative - a fear that by ending the current story and our familiar routines, we will no longer have anywhere to go, or anyone to tell us how to feel. And yet, for change to happen, something must always be coming to an end, all the time.
Beamspun and solarpunk are not, I would argue, about hammering out practical solutions. They exist because we know the sky is an illusion, and that something beyond the sky is ready and waiting for us, even if the gravity of the stories we're already in makes it difficult to leave them.
They are unknown paths to unknown places, but we can still follow them.
Happy Beltane.
Links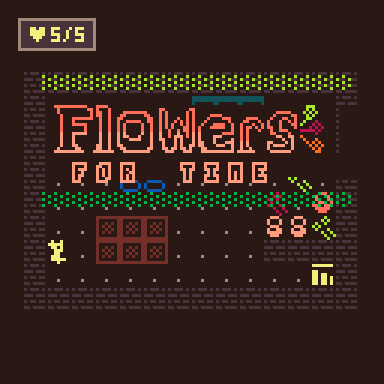 Image from Solare
Footer
It looks like the so-old-it's-retro service offered by Feedburner is being closed down, or at least tidied up, in July. This means I'll have to find a new service for delivering Beamspun via email - which is probably a good thing, to be fair.
I've started some initial digging into possible replacements, but any further options for sensible, sustainable mailing list services are welcome - especially if they play nicely with blogging services.
Links to share? Got a mistake to point out? Or just want to say hi? Leave a comment on the blog, or drop a line through any of the following intertubes:
If you enjoyed this, then please spread the word and tell someone else that you think might be interested - https://beamspun.exmosis.net/ is the address to spread.
And if you're interested, I'm also documenting my own 'everyday solarpunk adventures' over at the 6suns blog.